Here are the medical providers newly added during last
quarter in our network.
Peking University International Hospital
(Public Hospital Tier 3 Class A)
Peking University International Hospital is a non-profit hospital affiliated with Peking University. It is a combination of medicare, teaching and research to be in line with the international practices, that provides medical services for patients covered by Beijing social medical insurance, commercial insurance, public medicare and foreign insurances. The overall investment for the hospital is 4.5 billion with a building area of 440,000 square meters. The hospital is located in the Zhongguancun Life Science Park. The investment was made by Beijing International Hospital Group.
Address: 1 Zhongguancun Life Science Park, Changping District, Beijing
Tel: 010-69006666
Opening Time: Monday - Friday 8:00 am - 12:00 pm, 1:00 pm - 5:00 pm
Website: www.pkuih.edu.cn
Sanfine International Hospital (Private Facility)
It is a comprehensive hospital, operating at international service standards within JCI guidelines to provide patients with accessible, reliable and highquality healthcare. The hospital uses state-of-the-art technologies and is staffed with a highly skilled, bilingual medical team. Sanfine Hospital is centrally located in Beijing's renowned Sanlitun area in Chaoyang District, making it a convenient commute from the Embassy District, the Lufthansa Commercial Area and the Central Business District (CBD). They are dedicated to providing services to the large number of both local and foreign clients who work and live in these communities. Sanfine Hospital operates according to international standards for all inpatient and outpatient visits and consultations. They have established direct billing agreements with global health insurance companies and employ attentive, bilingual staff to cater to the needs of English and Mandarin speakers. Sanfine Hospital provides a wide range inpatient and outpatient services including: Internal Medicine, Surgery, Women's Health and Wellness, Pediatrics, Ophthalmology, ENT, Dermatology, Rehabilitation, Traditional Chinese Medicine, Medical Imaging Department, Clinical Laboratory Services.
Address: 4 Building of Shimao International Center, 13 Gongti North Road,
Chaoyang District, Beijing
Tel: 010-64136688
Opening Time: Monday - Friday 8:30 am - 5:30 pm (Saturday only dental available)
Website: www.sanfinehospital.com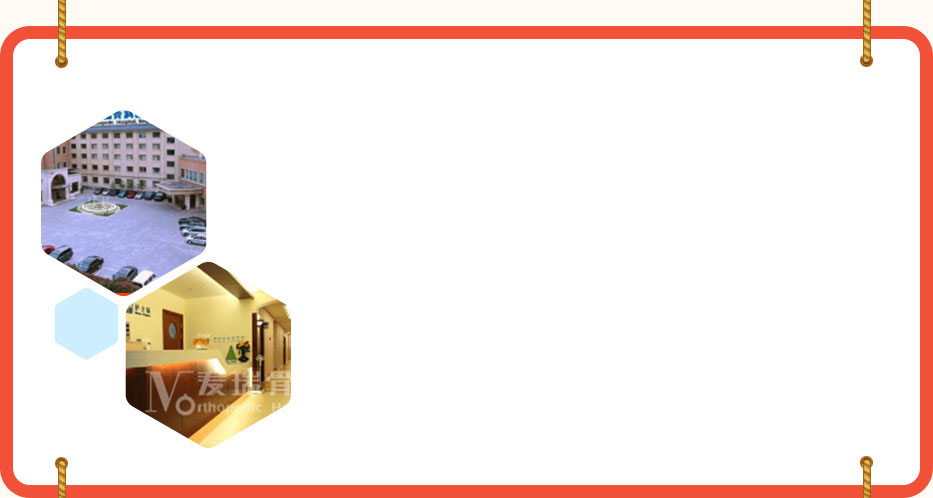 Mary's Orthopedic Hospital, Beijing (Private Facility)
Mary's Orthopedic Hospital, Beijing is the first orthopedics specialty hospital accredited by JCI (Joint Commission International) and it's also an appointed hospital of medical insurance, equipped with high-end instruments of American GE Company and entirely digital transmission system of medical information. The hospital specialties cover Joint Center, Spine Center, Rehabilitation Center, Medical Image Center, Min-Invasive Orthopedics, Hand Surgery, Orthopedic & Ankle Surgery, Bone Oncology, Pain Management, TCM Orthopedics, Sports Medicine, Psychological counseling, International Outpatient, etc. Set up with the standards of tertiary-care orthopedic hospital, it has the capability of diagnosis and treatment of complicated cases of orthopedics and implementing major operations.
All departments of the hospital are led by famous orthopedic experts. With the concept of patient-centered, all hospital staffs stick to implementing JCI standards and creating an allaround management and administration mode of comprehensive orthopedics and clinical pathway, in order to achieve the goal of building a hospital with "Government Trust, Peers Recognition, and Patient Satisfaction".
Address: Jia No.1, Beiyuan Road, Chaoyang District, Beijing
Tel:010-64479929 / 010-64479930
Opening Time: Monday – Sunday 8:00 am - 5:00 pm
Website: www.marygk.com/intl
Beijing Guss Clinic (Private Facility)
Guss Clinic Group as a wholly-owned subsidiary of China Guss Medical Group provides high-end medical services with the goal of "Big Specialties, Small Integration", such as outpatient appointments, incurable diseases consultations, medical examinations, family consultations and private doctors. The Clinic covers departments of endocrinology, neurology, gynecology, pediatrics, allergic reaction, immunology and rheumatology, dermatology, and traditional Chinese medicine. The Clinic also provides diagnosis and treatment services of "comprehensive" diseases in general.
Address: 10117, 1F Tower A, Galaxy SOHO, 2 Nan Zhu Gan Hutong, Dongcheng
District, Beijing
Tel: 400-613-6309
Opening Time: Monday - Sunday 9:00 am - 9:00 pm
Website: www.gusmedsci.cn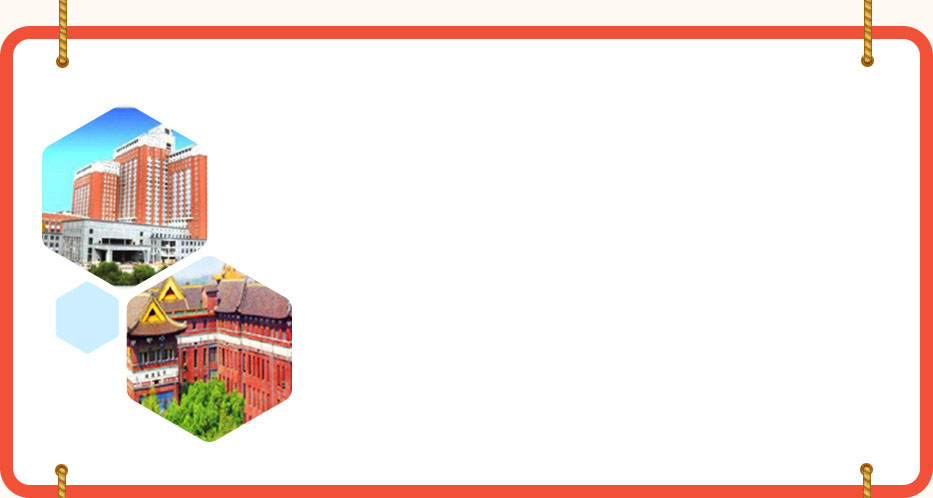 International Medical Center, Xiangya Hospital of Central South University (Public Hospital Tier 3 Class A)
Xiangya Hospital is located in Changsha, Hunan province, China. Co-founded in 1906 by the Chinese government and the Yale-China Association of the United States, Xiangya Hospital is one of the oldest western hospitals in China. After more than a century's development, Xiangya Hospital has become a nationallevel large comprehensive hospital integrating "medical care, medical education, medical research, preventive care and rehabilitation" as well as a key center for medical treatment, medical education and medical research in China.
Xiangya Hospital International Medical Center established on July, 2015. Equipped with 24 beds, International Medical Center offers both outpatient and inpatient services to people from all over the world with excellent service quality. The center also has full access to all experts in Xiangya Hospital.
Address: 1F, Region D, 87 Xiangya Road, Kaifu District, Changsha
Tel: 0731-89752088
Opening Time: Monday-Friday 8:00 am - 12:00 pm, 2:30 pm - 5:30 pm

Ningbo No.1 Hospital, International Medical Care Center (Public Hospital Tier 3 Class A)
Ningbo First Hospital was established in 1913. It was the first public hospital in Zhejiang province. It is one of the largest Tier 3 Class A hospital in Ningbo specialized in medical treatment, scientific research, teaching and disease prevention. It has 1,600 beds, complete clinical departments and 12,100 staff. The annual outpatient amount is nearly 1.8 million people and the number of the patients discharged is close to 60,000 people.
Ningbo International Medical Care Center was established in 2011 and formally started operation in October 2012. It boasts internationalized management and service. Relying on the outstanding technical teams and advanced medical equipment of Ningbo First Hospital, it mainly provides foreigners in Ningbo and people of high-end medical demand with health care services, such as the outpatient visits, inpatient treatment, physical check-ups and consultations.
Address: 2/F, No.2 Building, No.59, Liu Ting Street, Ningbo,
Tel: 0574-87085588
Opening Time: Monday - Friday 8:00 am - 11:30 am, 2:00 pm - 5:00 pm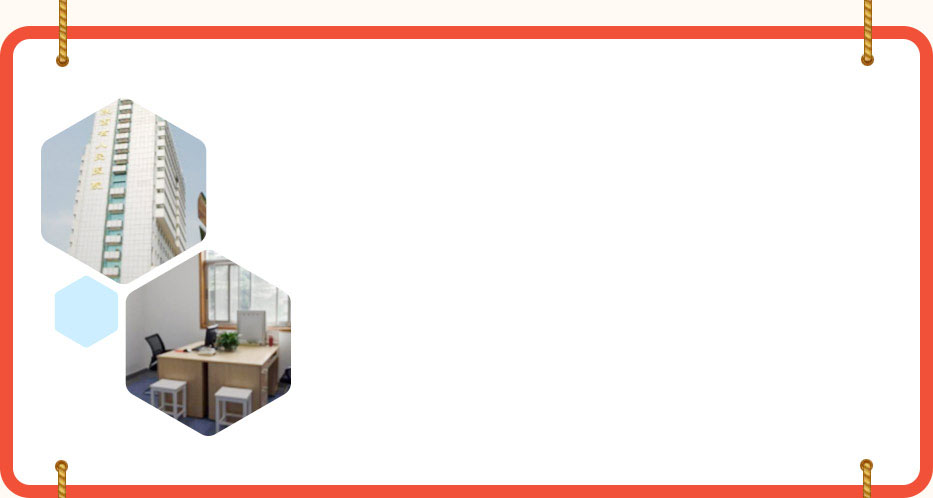 Shaanxi Provincial People's Hospital (Public Hospital Tier 3 Class A)
Shaanxi Province People's Hospital has experiences of treating foreign patients for many years. After years of constant development, the hospital has formed a specific management of managing cadres health care, foreign guests outpatient treatments, and foreign guests inpatient services, carrying a complete pattern of specific medical work. Also it has signed several long term cooperation agreements with domestic and international commercial medical insurance companies, so patients with valid insurances will enjoy direct billing service, as well as high quality and convenient medical services.
Outpatient department provides VIP accompany services, inpatient department provides special nursing with accompany services.
Address: Department of Neurology, 2F OP Building, 2 Youyi Road, Beilin District, Xi'an
Tel: 400 820 0955 (CGHB 团险) / 400 820 7553 (IPMI 个险)
(Making appointment is acceptable at working day only.)
Opening Time: Monday - Sunday 8:00 am - 12:00 pm 1:30 pm – 5:00 pm
Website: www.spph-sx.com
True Vision Eye Clinic (Private facility)
Located in the Xu Jia Hui CBD, Shanghai True Vision Eye Clinic was co-founded by a group of eye and vision care specialists in 2015. The professional team consists of senior optometrists from U.S.A and Australia, and ophthalmologists from U.K. and China.
Equipped with the most advanced facilities, True Vision Eye Clinic can check your eye and vision in non-invasive ways. The medical practice standards adhere to the Preferred Practice Pattern from American Association of Ophthalmologists and the Clinical Safety Guidance by the Municipal Health Bureau of Shanghai. The services include comprehensive assessment of visual function, evaluation and consultation of intractable eye and vision problems, shortsightedness prevention for children, and personalized vision care service for individuals and families.
Address: Room 109, No.1 Building, 333 Yishan Road, Shanghai
Tel: 021-3368 0808
Opening Time: 9:00 am - 5:00 pm Thursday is closed.

Xi'an Angel Women's & Children's Hospital (Private Facility)
Xi'an Angel Women's & Children's Hospital, a high end brand chain hospital of Angel Medical (China) Holding Group, is constructed and located at the northwest corner of the crossroad of Dazhai Road and South Tuanjie Road, Gaoxin District, Xi'an, with a huge investment of RMB 380 million yuan according to JCI standards prepared by Joint Commission on Accreditation of Healthcare Organizations. The hospital covers an area of nearly 30,000 square meters, and is equipped with 100 beds, first class diagnosis and treatment equipment and a team of famous obstetric and gynecologic experts in Xi'an. At present, such professional departments as obstetrics, gynecology, neonatology, children healthcare, medical examination, medical imaging and reproductive medicine have been set in the hospital, devoted to creating an international hospital of high quality medical services for domestic and foreign families.
Address: North Section of Tuan Jie Road, High Tech Zone, Xi'an
Tel: 029-88813333
Opening Time: Monday – Sunday: 8:30 am - 5:30 pm Emergency: 24 hours
Website: ck.xaangel.com
Julia Clinic, Qingdao (Private Facility)
Julia Clinic is part of Qingdao Chamshan Hospital, founded in June 2015, construction area 200 square meters. It is located in the center of Huangdao Open Economic Zone, very close to Huangdao District Government, surrounded by beautiful coastal view. The clinic provides comfortable environment and medical services including respiratory medicine, gastroenterology, neurology, cardiology, and general surgery. The clinic also includes two observation rooms, one treatment room, one procedure room, one laboratory and one pharmacy room, suitable for both domestic and overseas patients.
The clinic specialty services include: 1. 24 hours emergency, free pick-up service; 2. Commercial insurance Direct Billing service available; 3. One to one interpreter available; 4. Equipped with 3 English-speaking interpreters and 1 Japanese-speaking interpreter.
Address: 127-7 Jinggangshan Road, Huangdao, Open Economic zone, Qingdao
Tel: 185 6397 9229 / 136 2639 9061 Opening Time: Monday-Sunday 8:30 am - 6:30 pm
Website: www.chamsshanmed.com