With the advantages of China Merchants Bank, Cigna & CMB provides synthesis of products and services with integration of financial management and protection.
Leveraging with the advantages of Cigna on health idea, health management and health warranty products, Cigna & CMB possesses comprehensive protection products suites for critical illness child education fund and also provides premium international health-care services by integrating the global medical resources and innovative healthy management system.
Critical Illness Products
Ensure your health
in your whole life.
Education Fund
Ensure the education quality of
your next generation.
Healthcare Insurance
Ensure your comfortable
medical experience.
Unit Linkeds Insurance
Ensure the steadiness of
your health management.
Inheritance Model
The next generation of your
family can inherit the wealth.
Medical resources
Over 500 domestic medical facilities and over 1,000,000 global medical institutes. Medical clinic group with professional medical experience.
The largest direct-billing medical network in mainland China.
Comprehensive international service experience
Medical protection on inpatient outpatient service, ophthalmology, dentistry and so on around the world.
Global emergency aid and 2nd opinion service.
Direct payment to medical providers without cash via your signature.
With the idea of "A century of trust, a valuable promise", Cigna & CMB treasures-every customer's needs and provides comprehensive health protection and financing service for customers with the support of steady operational strength.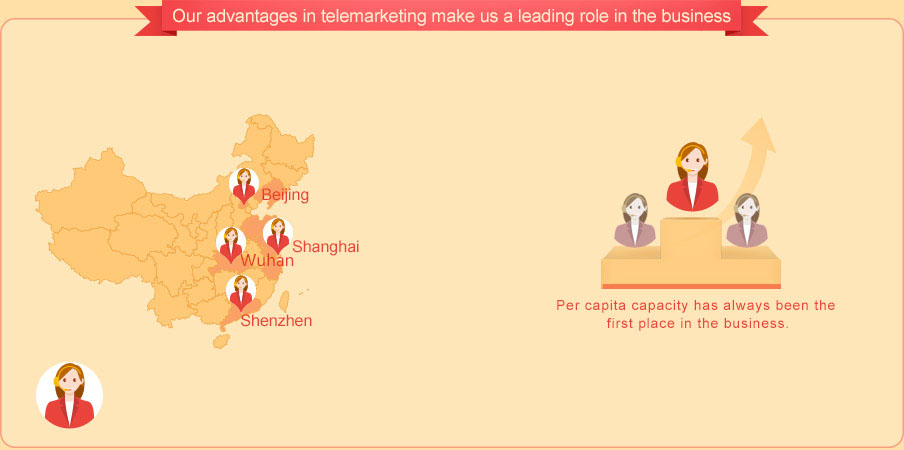 Leveraging global leading telemarketing technology from Cigna, Cigna & CMB brings the technology into the Chinese insurance market and provides comprehensive insurance products to meet various needs from customers through their different life stages. Our telemarketing has grown up and keeps the leading part in the line.
We set up telemarketing centers in Shanghai, Beijing, Shenzhen, Wuhan and other three cities. with over 3,000 telemarketing sales representatives in all.
We achieve the seamless connection between online and offline regarding the core business information of sales and management,strictly control the quality and monitor the successful case thoroughly.